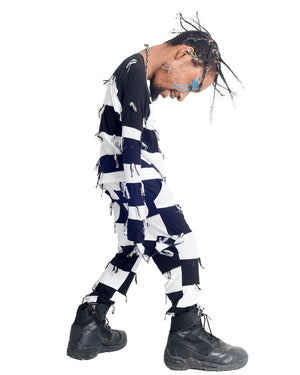 Striped Reconstructed Longsleeve Tee
Long sleeve tee made from 100% repurposed old tees. Sustainable and unique!
Each stripe is individually sewn together with a serged outside seam and tattered threads.
Extra long sleeves
Each piece is made to order. Expect up to 4 weeks for delivery.  For other sizes please inquire!