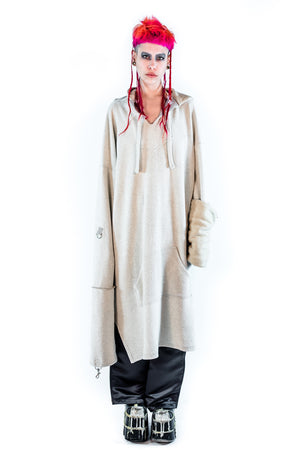 6XL TERRY CLOTH DRUG RUG HOODIE
French Terry Cloth Drug Rug with sweatshirt fleece lined sleeves and hood.
Triple long sleeves have clip attachments at forearm to adjust length.
Textured terry will distress and fray over time.
One size fits all (appx. 6XL) Made in NYC.
This item is made to order. Please allow 2-3 weeks for delivery.