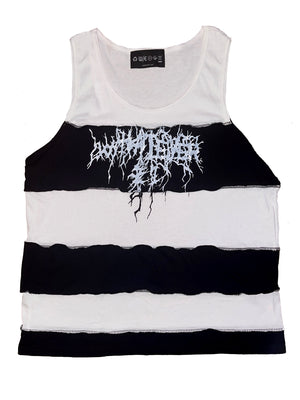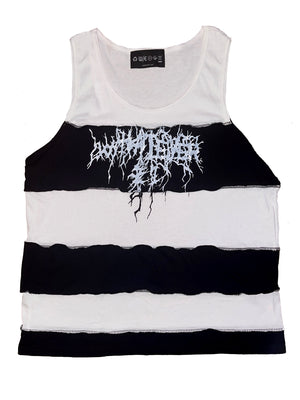 Reconstructed Striped Tank Top
A summer version of one of our classic items!
100% cotton tank top reconstructed from cut-up tanks and tees with Whatever 21 black metal logo printed in black/white color change at the seams.
Garment is sewn stripe by stripe with an outfacing serger stitch to show the handmade nature of the item. 
Made in NYC! This item is made to order and will ship from our studio in NYC. Please allow up to 2 weeks before the item will ship. 
Colorway will be dependent on what materials are available, if you have a preference between the two please send us an email at info@whatever21.net at your time of order to specify.